MULTILINGUAL DAYCARE/PRE-K/KINDERGARTEN
We offer a gifted curriculum, a collaborative learning environment, and a massive, multi-sensory play space! Are you looking for the best daycare near me? Best kindergarten near me? Best preschool near me? We've got it all!
Fantasy Island Schools for Kids is a multilingual daycare, preschool, and Polish kindergarten (our staff speaks three different languages)! Our pedagogy works in tandem with our balanced curriculum that emphasizes experiences and reflection, nurturing and care for others, as well as scaffolded multi-sensory learning. Our curriculum is also infused with the most current instructional best practices, and an overwhelming majority of our kindergarten graduates are accepted into gifted programs!
We provide children with the knowledge and social skills necessary not only to succeed but especially to thrive and to lead in their future endeavors!
Through our activity focused, experiential, and collaborative approach we incubate future leaders in all domains including the arts, sciences, and mathematics!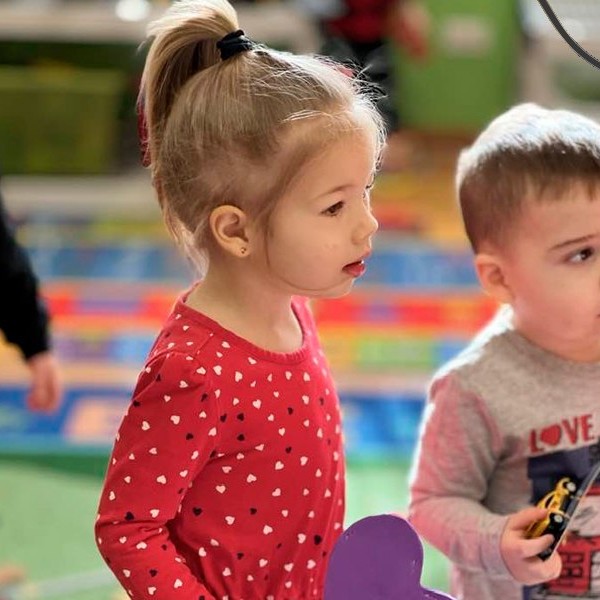 We provide music programs, math tutoring, keynote speakers, and much more! Our additional (free) services cater to your children's' skills and add to those skills in order to provide what is necessary to thrive in the multilingual and multicultural world that awaits them! We also believe in providing young minds a balanced and healthy diet, and we cook 3 nutritious and locally sourced foods on-site, fresh, EVERY-SINGLE-DAY (at no additional cost)!!
Full & part-time spots are currently available! We have variable quantities of spots for each age group (from daycare to kindergarten), so please give us a call to get your precious ones signed up before the existing spots are taken!
We invite you to call us with any questions or to schedule a tour!
My daughter has learned so many new words and songs since she started back in April.
Luisel
We have been sending our 3yr old daughter here since she was 2yrs old. Ms. Margaret and Ms. Viesha are wonderful and loving teachers who welcomed, nurtured and cared for our daughter. We are very fortunate that she had two teachers that cared for her as if she were their own.
Diana Kekatos Musial
Fantasy Island is such a wonderful school. The staff is amazing and they all do a fantastic job educating the children. All the plays and concerts are well coordinated and beautifully designed. I would recommended this school to anyone looking for a friendly place for your children.
Cheri Lynn
Thank you to all the lovely teachers for a wonderful year! Our boys made many great memories with their friends there. Thank you also for the delicious lunches that you prepare for the kids daily- we miss them a lot.
Joanna Sztark
Great Place. Great people!!! Thank you for helping us Raising our two boys. We appreciate all the help through all those years. Thank you
Pawel Trusiewicz
Amazing school, amazingly carrying and lovely teachers, felt so lucky and blessed that my daughter spend her first 5 years there!! So Appreciate it from the bottom on my heart all the hard work they did put in and continuing doing it!! We are so sad to say goodbye, I wish we could stay there forever!!!
Oksana Saprina
Amazing Daycare ,both of my kids were there until Kindergarten and they loved it. Everyone there is very compassionate and loves what they do.
Magdalena T
My 3.5 year old joined after we moved and I was worried if she would adjust well. I couldn't be happier! The teachers are amazing, my daughter is happy, can read, write, speak Polish and she never loses a thing which was an everyday thing at her old daycare. I have zero complaints and look forward to sending my little one here as well
Nahian B
Both my kids (2 & 5 yrs old) transitioned here from a home daycare and couldn't be more happier with our decision. They provide excellent and great care and both enjoy coming here everyday. The staff and owner are very caring and attentive. The facility is clean and they provide on-site cooked meals. I recommend this place in a heartbeat!
Jenifer A