Our daycare program offers a safe, nurturing, and stimulating environment for children ages 2 to 6 years old. Our experienced and highly trained staff provides quality care for your child while promoting social, emotional, and intellectual development.
Our program is designed to meet the individual needs of every child, with age-appropriate activities and play-based learning opportunities that encourage exploration and creativity. We also prioritize health and safety, with strict adherence to hygiene protocols, healthy meal options, and regular health check-ups.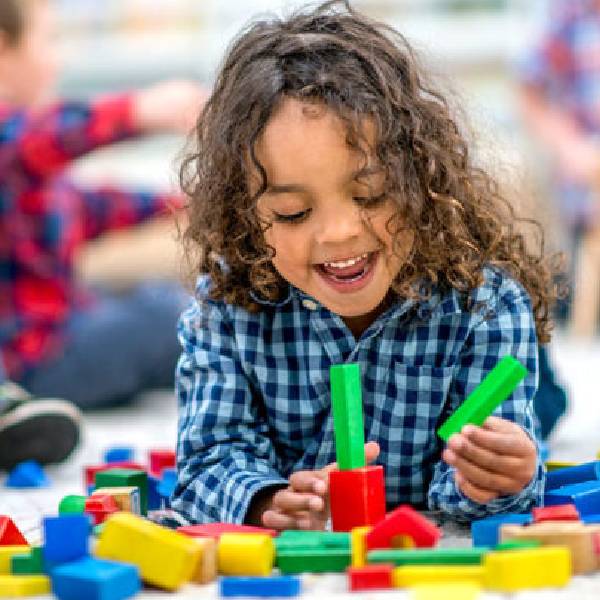 Our flexible scheduling options allow parents to choose the care they need, whether it's full-time, part-time, or drop-in care. At Kidschool, we understand the importance of finding quality daycare for your child, and we strive to provide a loving and supportive environment that helps them grow and thrive.
Affordable Daycare Options in Chicago: Making Quality Care Accessible
Choosing the right daycare center for your child in Chicago can be a daunting task. With so many options available on the plate, choosing one can be challenging.
Here are a few tips to help you make an informed decision when choosing a daycare center in Chicago.
1. Start with Research: The first step to finding the right daycare center in Chicago is to do some research. Search online for the best Chicago daycares and daycare centers in Chicago, Illinois. Look for reviews and ratings from other parents and consider the location and proximity to your work or home.
2. Check the Accreditation and Licensing: Make sure that the daycare center you are considering is licensed and accredited by the state of Illinois. Accreditation ensures that the daycare center has met or exceeded state standards for safety, health, and educational programs.
3. Visit the Daycare Center: Once you have pinned down your options, schedule a visit to the daycare center. During your visit, observe the interaction between the staff and children, look for a room for multilingualism, check out the play areas and equipment, and ask any questions you may have about the center's curriculum and policies.
4. Look for Qualified Staff: The staff at the daycare center plays a critical role in your child's development and well-being. Look for a center that employs qualified and experienced teachers and caregivers who are trained in early childhood education and development.
5. Consider the Curriculum: The right curriculum can make all the difference in your child's development. Look for a daycare center that offers a well-rounded program that includes cognitive, social, emotional, and physical development. Ask about the center's educational philosophy and how they incorporate learning into playtime.
6. Inquire about Health and Safety Policies: Make sure the daycare center has policies in place to ensure the health and security of your child. Ask about their procedures for illnesses, emergency situations, and medication administration. Also, check that the center is properly equipped with safety features like fire alarms, smoke detectors, and first aid kits.
7. Look for Flexibility: Working parents need a daycare center that is flexible and can accommodate their busy schedules. Look for a daycare center that offers extended hours, part-time options, and drop-in care for emergencies.
8. Ask about Costs and Payment Options: Daycare costs can differ widely, depending on the location and services offered. Make sure you understand the fees and payment options before choosing a daycare center. Inquire about any additional fees for things like meals, activities, and supplies.
9. Consider Daycare Assistance Programs: If you need help paying for daycare, there are several assistance programs available in Chicago. Look into programs like the Child Care Assistance Program (CCAP) and the Head Start Program to see if you qualify.
Choosing the right daycare center in Chicago is an important decision for your family. By doing your research, asking the right questions, and considering the factors above, you can find a daycare center that meets your child's needs and gives you peace of mind while you're at work.