We provide a safe and nurturing environment for children ages five to six to help them transition from kindergarten to elementary school.
Our experienced and dedicated teachers create a dynamic and engaging learning environment that fosters creativity, critical thinking, and a love for learning. We offer a comprehensive curriculum that includes literacy, math, science, social studies, art, and physical education, with a focus on hands-on learning experiences.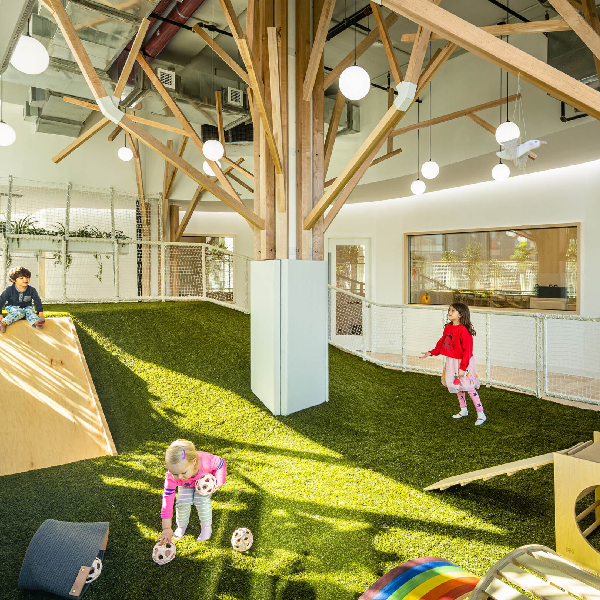 At Fantasy Island, we understand that every child is unique, and we provide individualized attention and support to help each child reach their full potential. We also offer small class sizes to ensure that each child receives the attention and support they need.
Our kindergarten program is designed to provide a solid foundation for your child's academic journey ahead, giving them the skills and confidence they need to succeed in elementary school and beyond.
Daycare Preschool Kindergarten: The Perfect Solution for Working Parents in Chicago
Working parents in Chicago face a difficult challenge when it comes to finding the right childcare solution for their young children. They want a place that is safe, nurturing, and educational, but they also need flexibility and affordability.
This is where daycare, preschool, and kindergarten programs come into play. These programs offer a range of services that cater to the needs of working parents and provide a well-rounded education for their children.
Daycare, preschool, and kindergarten programs are the perfect solution for working parents in Chicago. They offer a safe, nurturing, and educational environment for young children, and provide the necessary flexibility and affordability that working parents need. At Fantasy Island Schools for Kids, we offer multilingual daycare, preschool, and gifted Polish/Ukrainian/American kindergarten programs that cater to the needs of all families. Give us a ring and schedule a tour to see for yourself what we have to offer!